---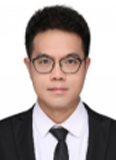 Prof. Yiming Zhang
Fuzhou University, China
National overseas high-level talent introduction, Fujian Province "Minjiang Scholars" distinguished professor, IEEE Senior Member, China Power Supply Society Youth Committee standing member. His research interests are radio energy transmission technology, power electronic power conversion technology, etc. Published 1 English monograph by Springer as the sole author. In recent years, he has published more than 80 papers in famous academic journals and international conferences at home and abroad, including 25 SCI papers and 25 EI papers, with a total of 2570 citations, H-factor of 27, and 1 ESI highly cited. He has presided over overseas projects and youth projects of National Natural Science Foundation, Fujian Jieqing Project, State Key Laboratory of Electric Power System open subject key project, Fuzhou Science and Technology Bureau foreign science and technology cooperation project, Minjiang scholars special research funds, etc.
---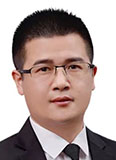 A.Prof. Shilong Huang
North China Electric Power University, China
Shilong Huang, male, born in 1992. He received my bachelor's degree and Doctor's degree from North China Electric Power University in 2014 and 2019 respectively, both majoring in high voltage and insulation technology. From September, 2018 to November, 2018, He was a visiting scholar at the School of Physical Engineering, Australian National University. He has been engaged in the teaching and research of high voltage technology and electromagnetic field, and is now a lecturer and instructor of the Department of Electrical Power Engineering of North China Electric Power University. Member of IEEE, CSEE and CIGRE, reviewer of journals such as IET GENER TRANSM DIS, IET-SMT and CSEE JPES. At present, he is interested in corona effect and insulation design of ultra/UHV power transmission and transformation equipment in complex environments, industrial application of micro-hollow cathode discharge, discharge theory and insulation performance improvement of solid insulating materials. In terms of scientific research, in the past decade, she has published more than 20 SCI papers in CSEE JPES, EPSR
---
Prof. Mohan Lal Kolhe
University of Agder, Norway
Prof. Dr. Mohan Lal Kolhe is a full professor in smart grid and renewable energy at the Faculty of Engineering and Science of the University of Agder (Norway). He is a leading renewable energy technologist with three decades of academic experience at the international level and previously held academic positions at the world's prestigious universities, e.g., University College London (UK / Australia), University of Dundee (UK); University of Jyvaskyla (Finland); Hydrogen Research Institute, QC (Canada); etc. In addition, he was a member of the Government of South Australia's first Renewable Energy Board (2009-2011) and worked on developing renewable energy policies.
Professor Kolhe is an expert evaluator of many prestigious international research councils (e.g., European Commission: Erasmus+ Higher Education – International Capacity Building, Royal Society London (UK), Engineering and Physical Sciences Research Council (EPSRC UK), Cyprus Research Foundation, etc.). In addition, many international organizations have invited him to deliver keynote addresses, expert lectures, workshops, etc. He has also been a member of many academic promotional committees.
Professor Kolhe has successfully won competitive research funding from the prestigious research councils (e.g., Norwegian Research Council, EU, EPSRC, BBSRC, NRP, etc.) for his work on sustainable energy systems. His research works in energy systems have been recognized within the top 2% of scientists globally by Stanford University's 2020, 2021 matrices. He is an internationally recognized pioneer in his field, whose top 10 published works have an average of over 175 citations each.